Dr. DeNardo received a dual BA in Molecular and Cell Biology and Art Practice from UC Berkeley. She went on to complete a PhD in Neurosciences at UCSD. She carried out her thesis work with Dr. Anirvan Ghosh, using a combination of slice physiology and confocal imaging to study mechanisms of hippocampal synaptogenesis. As a postdoc, Laura worked with Dr. Liqun Luo at Stanford University. Using new genetic tools for viral tracing and activity-dependent labeling, she mapped the organization and function of mPFC circuits underlying fearful memories. She joined the Physiology department as an Assistant Professor in January, 2019.
Dr. Wilke received his BS in Neurobiology from the University of Washington. He went on to earn his MD and PhD in neuroscience in the MSTP at UCSD. He completed his thesis work with Dr. Anirvan Ghosh studying activity-dependent mechanisms that regulate hippocampal connectivity. Scott completed a residency in Adult Psychiatry and did his postdoctoral research at UCSF. He worked with Dr. Vikaas Sohal, studying how neural activity in mPFC microcircuits underlies behavior relevant to depression. His clinical expertise are in interventional approaches for treatment resistant depression. He will join the Psychiatry department as an Assistant Clinical Professor in March, 2019.
CV
Chris is a a graduate student in the NSIDP. He received a BS in Human Biology and a BA in Psychology from North Carolina State University. He is interested in studying circuit mechanisms relevant to fear and anxiety behaviors in mPFC and is combining UCLA Miniscopes and advanced computational techniques to link neural activity directly to behavior. Outside the lab, Chris enjoys camping, rock climbing, playing music, and traveling as often as possible.
benita jin,
NIH Predoctoral fellow
Benita is an MCIP graduate student. She graduated from UCLA with a B.S. in neuroscience and a M.S. in physiological science. In the lab of Dr. V. Reggie Edgerton, she studied the use of epidural stimulation, serotonergic drugs, and physical rehabilitation for forelimb recovery after spinal cord injury. Benita joined the DeNardo lab to study the neural circuits and mechanisms mediating mPFC development. Outside of lab, she enjoys traveling, musicals, and coffee.
Cassandra is a PhD student in the NSIDP. She obtained her Bachelor of Science with Honours in Neuroscience from the University of Calgary in 2018. At the University of Calgary, she conducted research in the laboratory of Dr. Daniel Pang on methods of rodent pain assessment before transitioning into addiction research and completing her Honours Thesis on the role of dopamine neurotransmission in cue- and drug-seeking behaviors. Outside the lab, Cassandra enjoys painting, hiking, and trying new foods.
Jovian is an undergraduate at UCLA pre-majoring in Cognitive Science and intending to minor in Neuroscience. She is interested in studying various aspects of cognition, emotion and psychiatric diseases through the neurosciences, as well as exploring the computational techniques applied in the field. In her free time, she enjoys drawing, music, Irish dance, and exploring new cities.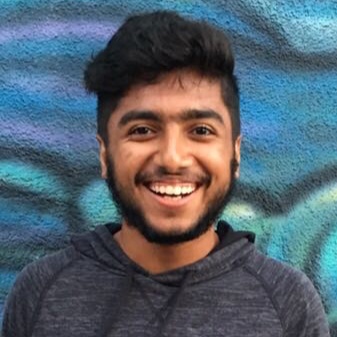 Rahil Vaknalli is an undergraduate student majoring in Neuroscience and with an intended minor in Biomedical Research. His interests lie in dopaminergic circuit formations and their modulation during development and their association with psychiatric disorders. In his free time, he enjoys playing the piano and hunting for new places to eat in the Los Angeles area.
Rakasa is an undergraduate student at UCLA majoring in behavioral neuroscience. She is interested in how the specific connectivity during the development of mPFC circuits could lead to psychiatric diseases such as anxiety disorders, depression, and autism. Outside of the lab, she enjoys hiking, reading, and yoga.
Molly Delaney is a Neuroscience major from Corona, CA. Her scientific interests include: mechanisms of psychiatric disorders, neurosurgery, oncology, immunology, and cardiothoracic surgery. When she is not studying, Molly enjoys reading, rewatching the Ruth Bader Ginsburg documentary on Hulu, scrolling through animal pages on Instagram, and listening to music, specifically George Ezra and The 1975.
Vincent is majoring in Biochemistry and Neuroscience at UCLA. He is particularly interested in exploring the cellular and molecular mechanism of neural circuit assembly and using novel genetic tools to investigate neural circuitry related to higher cognitive function. He plans to apply for MD-PhD or PhD programs to apply neuroscientific studies to clinical practices to cure neuropsychiatric disorders. In his free time, Vincent enjoys skiing, reading, concerts, museums, and is always looking for new bars and restaurants.
Adrienne Kashay is an undergraduate student at UCLA, double majoring in Neuroscience and Psychobiology. Her interests are centered around understanding and modulating neural processes relevant to psychiatric conditions. She is interested in leveraging this understanding to optimize clinical interventions for patients with these disorders. During her free time, Adrienne enjoys spending time outdoors hiking and exploring, trying to learn new instruments, doing taekwondo, and playing with her dog.
Wilke Lab
Technicians (SRAI)
Undergraduates
Medical students/Residents
DeNardo Lab
Postdoctoral fellow
Graduate students
Undergraduates